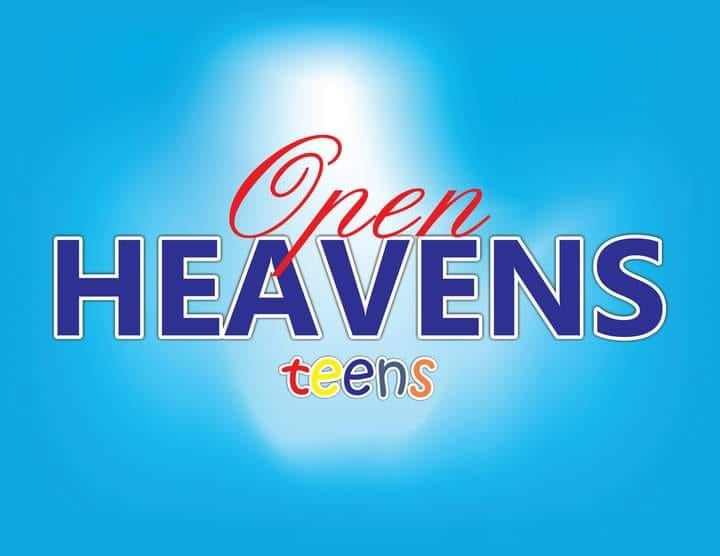 Open Heaven For Teens 24 January 2023 – Care About Politics I
Click HERE for Previous Open Heaven Devotional for Teens

TOPIC: Care About Politics I [Open Heaven for Teens 24 January 2023]

MEMORISE: When the righteous are in authority, the people rejoice: but when the wicked beareth rule, the people mourn. Proverbs 29:2

Also Read: Open Heaven 24 January 2023 – Flames Of Fire IV

READ: Ephesians 4:11


11 And he gave some, apostles; and some, prophets; and some, evangelists; and some, pastors and teachers;


MESSAGE:


I remember when I gave my life to Christ in 1974, some preachers told us that Jesus would soon return, thus they encouraged new converts to sell off their belongings and focus on making Heaven. They even told some of us not to pursue our career goals and life aspirations so as not to get distracted by the "affairs of this world." We were also told that politics was a dirty game and political involvement was inappropriate for those serious about making it to Heaven. However, over the years, we have discovered the falsity of their claims. Sadly, many countries are suffering because Christians left governance to unbelievers who now maltreat them through corruption, nepotism, kidnapping, fund siphoning, et cetera.


Dear child, it's about time you started asking God for clear directions about your life's purpose. If you would like to go into politics, please discuss it with your parents and seek a good mentor in that area. Join a political party and start contributing your quota from the grassroots level till God raises you through the ranks. Government was God's idea, and Christians should engage in it in accordance with the word of God.


BIBLE QUIZ:
Which king saw an handwriting on the wall?
a) Nebuchadnezzar
b) Darius
c) Saul
d) Belshazzar


PRAYER POINT:


Father, please inspire every solution provider to take up responsibilities in leadership positions.


BIBLE IN ONE YEAR: Exodus 28-30


HYMN 4 – On A Hill Far Away

On a hill far away
Stood an old rugged cross,
The emblem of suffering and shame;
And I love that old cross
Where the dearest and best
For a world of lost sinners was slain.

CHORUS


So I'll cherish the old rugged cross
Till my trophies at last I lay down;
I will cling to the old rugged cross;
And exchange it someday for a crown.

Oh, that old rugged cross
So despised by the world,
Has a wondrous attraction for me;
For the dear Lamb of God
Left His glory above,
To bear it to dark Calvary.
In the old rugged cross,
Stained with blood so divine,
A wondrous beauty I see;
For 'twas on that old cross
Je-sus suffered and died,
To par -don and sanc-ti-fy me.
To the old rugged cross
I will ever be true,
Its shame and reproach gladly bear;
Then He'll call me some day
To my home far away,
Where His glory for-ever share

Daily Devotional for Teen's guide was written by Pastor E.A. Adeboye, the General Overseer of the Redeemed Christian Church of God, one of the largest evangelical church in the world and also the President of Christ the Redeemer's Ministries.


Flatimes Notice Board: Until you are born again, God ever abiding presence will never be with you. You must be born again to enjoy continuous victory. Please say the displayed prayer below in faith:


Lord Jesus, come into my life. I accept You as my Lord and Personal Saviour. I believe in my heart You died and rose from the dead to save me. Thank You Lord for saving me, in Jesus' name Amen.


If you just prayed the prayer of salvation online please send your testimonies and prayer request to info@rccg.org, +234-1-8447340, +234-0-7098213112.