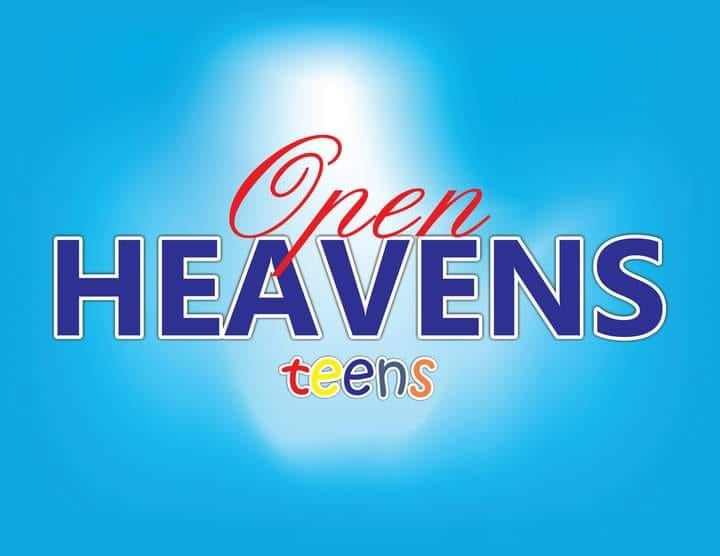 Open Heaven For Teens 23 January 2023 – Is Voting Spiritual?
Click HERE for Previous Open Heaven Devotional for Teens

TOPIC: Is Voting Spiritual? [Open Heaven for Teens 23 January 2023]

MEMORISE: And they gave forth their lots; and the lot fell upon Matthias; and he was numbered with the eleven apostles. Acts 1:26

Also Read: Open Heaven 23 January 2023 – Flames Of Fire III

READ: Acts 1:23-26


23 And they appointed two, Joseph called Barsabas, who was surnamed Justus, and Matthias.


24 And they prayed, and said, Thou, Lord, which knowest the hearts of all men, shew whether of these two thou hast chosen,


25 That he may take part of this ministry and apostleship, from which Judas by transgression fell, that he might go to his own place.


26 And they gave forth their lots; and the lot fell upon Matthias; and he was numbered with the eleven apostles.


BIBLE IN ONE YEAR: Exodus 24-27


MESSAGE:


In the olden days, we used to roll balls or stones, toss a stick, or raise hands to indicate our opinions on a matter. However, in today's competitive world, don't get to but for privacy and to avoid being influenced by others, it is done through ballots, and in more advanced countries, it is done electronically so that contestants don't know the exact persons who voted for them.


In our Bible text, the selection of a replacement for Judas Iscariot involved some form of opinion expression and lot casting. Even though the Bible didn't record the details of how they accomplished this, it was clearly some form of voting.


It is, therefore, imperative that as children of God, we must air our views on diverse thoughts and situations or when appointing our leaders so that the results will be in our best interest.


Voting is a form of stewardship, therefore, Christians should vote to honour God and advance the well-being of their nation. Thus, in the next election exercise in your country, I encourage you to exercise your civil right by going to vote for your preferred candidate if you are eligible.


KEY POINT:


When good leaders are elected, the people will enjoy many benefits.


HYMN 8 – Forth In Your Name, O Lord, I Go,

Forth in your name, O Lord, I go,
My daily labor to pursue,
You only, Lord, resolved to know
In all I think or speak or do.
The task your wisdom has assigned
Here let me cheerfully fulfill;
In all my work your presence find,
And prove your good and perfect will.
You may I set at my right hand,
Whose eyes my inmost secrets view,
And labor on at your command
And offer all my work to you.
Help me to bear your easy yoke
In ev'ry moment watch and pray,
And still to things eternal look
And hasten to that glorious day.
Then with delight may I employ
All that your bounteous grace has given,
And run my earthly course with joy,
And closely walk with you in heaven.

Daily Devotional for Teen's guide was written by Pastor E.A. Adeboye, the General Overseer of the Redeemed Christian Church of God, one of the largest evangelical church in the world and also the President of Christ the Redeemer's Ministries.


Flatimes Notice Board: Until you are born again, God ever abiding presence will never be with you. You must be born again to enjoy continuous victory. Please say the displayed prayer below in faith:


Lord Jesus, come into my life. I accept You as my Lord and Personal Saviour. I believe in my heart You died and rose from the dead to save me. Thank You Lord for saving me, in Jesus' name Amen.


If you just prayed the prayer of salvation online please send your testimonies and prayer request to info@rccg.org, +234-1-8447340, +234-0-7098213112.