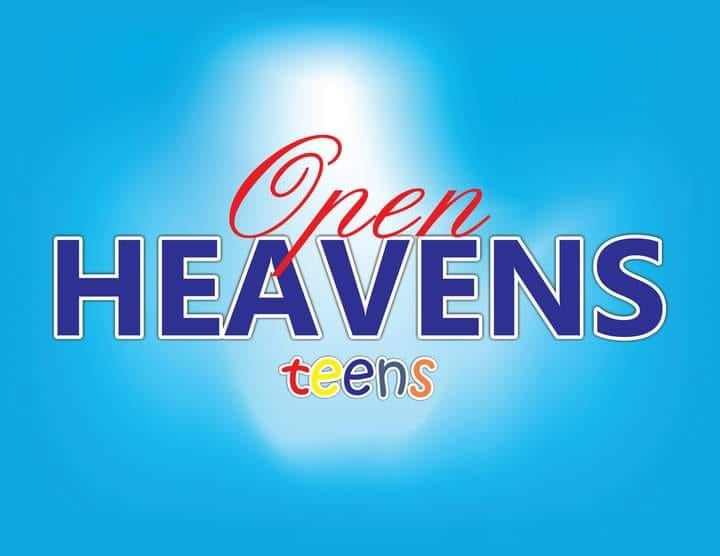 Open Heaven For Teens 21 January 2023 – Contentment Pays
Click HERE for Previous Open Heaven Devotional for Teens

TOPIC: Contentment Pays [Open Heaven for Teens 21 January 2023]

MEMORISE: And he said unto them, Take heed, and beware of covetousness: for a man's life consisteth not in the abundance of the things which he possesseth. Luke 12:15

Also Read: Open Heaven 21 January 2023 – Flames Of Fire I

READ: 1 Timothy 6:6-10


6 But godliness with contentment is great gain.


7 For we brought nothing into this world, and it is certain we can carry nothing out.


8 And having food and raiment let us be therewith content.


9 But they that will be rich fall into temptation and a snare, and into many foolish and hurtful lusts, which drown men in destruction and perdition.


10 For the love of money is the root of all evil: which while some coveted after, they have erred from the faith, and pierced themselves through with many sorrows.


MESSAGE:


Some people excuse the sin of discontentment on the grounds of poverty: this is wrong. You must have heard this before, I didn't own a pair of shoes for the first eighteen years of my life and that didn't make me steal one. The first time I wore a pair of shoes was at my graduation from Secondary School and it was borrowed for the occasion.


Discontentment has made many young people steal, get involved in cybercrimes, ritual killing or kidnapping. Contentment is a virtue that you must imbibe now to save yourself from future problems. Learn from Judas who sold Jesus out and committed suicide afterwards.


Do you envy your friends who have the things you desire? Are you grateful enough for the things you have? That little you have is a privilege that some people don't get to enjoy. So, be grateful to your parents and God always.


ACTION POINT:


In fifteen minutes, thank God for all that you have.


BIBLE IN ONE YEAR: Exodus 17-20


HYMN 1 – Be Glad In The Lord And Rejoice

Be glad in the Lord and rejoice,
All ye that are upright in heart;
And ye that have made Him your choice,
Bid sadness and sorrow depart.

CHORUS
Rejoice! Rejoice!..
Be glad in the Lord and Rejoice!
Rejoice! Rejoice!.
Be glad in the Lord and Rejoice!

Be joyful for He is the Lord,
On earth and in heaven supreme;
He fashions and rules by His words;
The "Mighty" and "Strong" to redeem.
What tho' in the conflict for right
Your enemies almost prevail!
God's armies, just hid from your sight,
Are more than the foes which assail.
Thơ' darkness Surround you by day,
Your sky by the night be o'er cast,
Let nothing your spirit dismay.
But trust till the danger is past.
Be glad in the Lord and rejoice,
His praises proclaiming in song:
With harp, and with organ, and voice,
The loud hallelujahs prolong!

Daily Devotional for Teen's guide was written by Pastor E.A. Adeboye, the General Overseer of the Redeemed Christian Church of God, one of the largest evangelical church in the world and also the President of Christ the Redeemer's Ministries.


Flatimes Notice Board: Until you are born again, God ever abiding presence will never be with you. You must be born again to enjoy continuous victory. Please say the displayed prayer below in faith:


Lord Jesus, come into my life. I accept You as my Lord and Personal Saviour. I believe in my heart You died and rose from the dead to save me. Thank You Lord for saving me, in Jesus' name Amen.


If you just prayed the prayer of salvation online please send your testimonies and prayer request to info@rccg.org, +234-1-8447340, +234-0-7098213112.