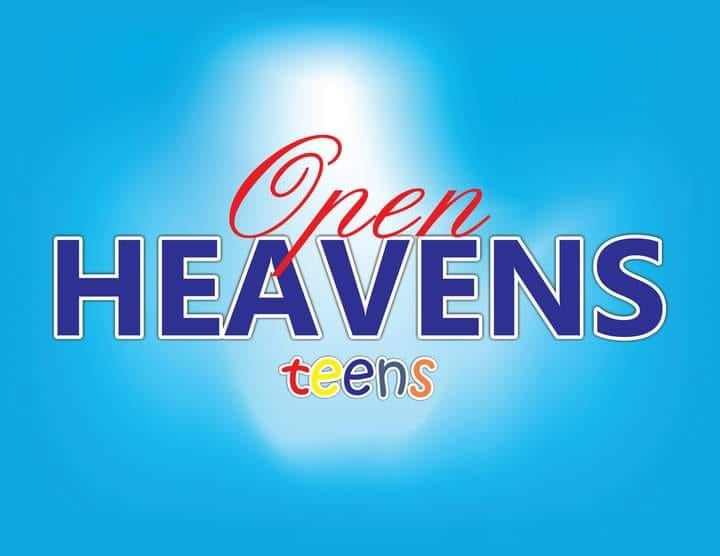 Open Heaven For Teens 16 January 2023 – Your Placement Matters
Click HERE for Previous Open Heaven Devotional for Teens

TOPIC: Your Placement Matters [Open Heaven for Teens 16 January 2023]

MEMORISE: And the LORD God called unto Adam, and said unto him, Where art thou? Genesis 3:9

Also Read: Open Heaven 16 January 2023 – Raising An Altar Unto God

READ: Genesis 3:8-9


8 And they heard the voice of the LORD God walking in the garden in the cool of the day: and Adam and his wife hid themselves from the presence of the LORD God amongst the trees of the garden.


9 And the LORD God called unto Adam, and said unto him, Where art thou?


MESSAGE:


God created us so that we can constantly have fellowship with Him. However, the state of the heart of anyone who wants to be in constant fellowship with God matters.


In our passage for today, when God asked Adam where he was, He wasn't keen on his location because He knew Adam would be nowhere else but the Garden. Besides, He could see him; He sees everything. So, God was asking Adam where his heart and loyalty were. I ask you too, where are you?


If you have sinned or wandered away, you can go back to God today. There is no safety outside Him. Don't be like Adam, who took a stroll away from God, and the devil took advantage of that. He and his wife eventually got banished from the Garden. Be in a place where God can access you at all times.


REFLECTION


Where are you?


HYMN 3 – All To Jesus I Surrender

All to Jesus I surrender
All to Him I freely give;
I will ever love and trust Him,
In His presence daily live.

CHORUS
I surrender all.
I surrender all:
All to Thee,
my blessed saviour
I surrender all

All to Jesus I surrender,
Humbly at His feet I bow;
Worldly pleasures all forsaken.
Take me, Jesus, take me now.
All to Jesus I surrender.
Lord, I give myself to Thee;
Fill me with Thy love and power,
Let Thy blessing fall on me.
All to Jesus I surrender,
Now I feel the sacred flame
O the joy of full salvation!
Glory, glory to His name!

BIBLE IN ONE YEAR: Exodus 1-4


Daily Devotional for Teen's guide was written by Pastor E.A. Adeboye, the General Overseer of the Redeemed Christian Church of God, one of the largest evangelical church in the world and also the President of Christ the Redeemer's Ministries.


Flatimes Notice Board: Until you are born again, God ever abiding presence will never be with you. You must be born again to enjoy continuous victory. Please say the displayed prayer below in faith:


Lord Jesus, come into my life. I accept You as my Lord and Personal Saviour. I believe in my heart You died and rose from the dead to save me. Thank You Lord for saving me, in Jesus' name Amen.


If you just prayed the prayer of salvation online please send your testimonies and prayer request to info@rccg.org, +234-1-8447340, +234-0-7098213112.